In Project 50/50 Part 3, we installed Crunchbang Linux and got it configured. I used the laptop for a couple of weeks, looking to see what the laptop needed next.  The original Compaq battery that came with the laptop was very old. It worked though, and would keep the laptop running for about 20 minutes. Replacing it seemed like a good choice.
Ever since I worked on a clients 17″ laptop with a 8800mah battery, I have wanted such a beast. My client had spent a lot of money on her battery at Batteries Plus, but the laptop lasted for several hours on one charge. I thought I could probably spend less if I shopped around. Hello, Amazon.com!
After several searches and reading many reviews, I settled on the Techno Earth® SUPER HIGH CAPACITY 8800 mAH battery. The reviews weren't horrible, and I felt pretty safe dealing with Amazon, despite the battery being purchased from an Amazon seller. For $35.51, it seemed like a great deal. So, I ordered it.
About a week later, a packaged arrived at my door. The battery! I went to install the battery in the laptop and it fit, but the locking mechanism was too tight. It wouldn't snap shut- I had to manually slide it. That's okay, no big deal. I went to turn the laptop on (batteries usually come with a charge on them). Nothing. So, I powered up the laptop with AC power. It started, and in a short time it showed that the battery was charging.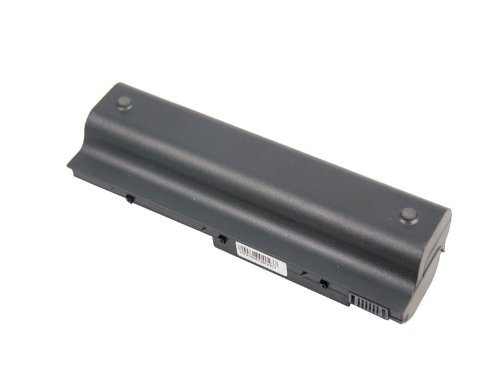 I let the battery charge for several hours. When I unplugged the AC power, the laptop acted as though it had no power at all. It went to sleep. I woke it back up, and it was on battery power. Unfortunately, the battery reported its charge at 0%. It did so for the next 5 hours before it ran out of energy and powered off. I contacted the company, and after jumping through a couple of minor hoops (they asked me to cycle the battery several times, which I did) they replaced the battery. They sent a new one, and didn't even ask for the old one back!
I received the new battery. Not only did it fit better- it worked! With casual use, the battery time is around 5 hours. If I run a script to peg the CPU at 100%, it will last for almost exactly 4 hours. The battery is great, and accomplished the goal! Now I can use the laptop as a backup for my desktop, even for work.
Next up, we're going to discuss a WiFi upgrade. See you soon!